Cancel MLS Listing: I'm Trying To, But I Can't Find the Option Anywhere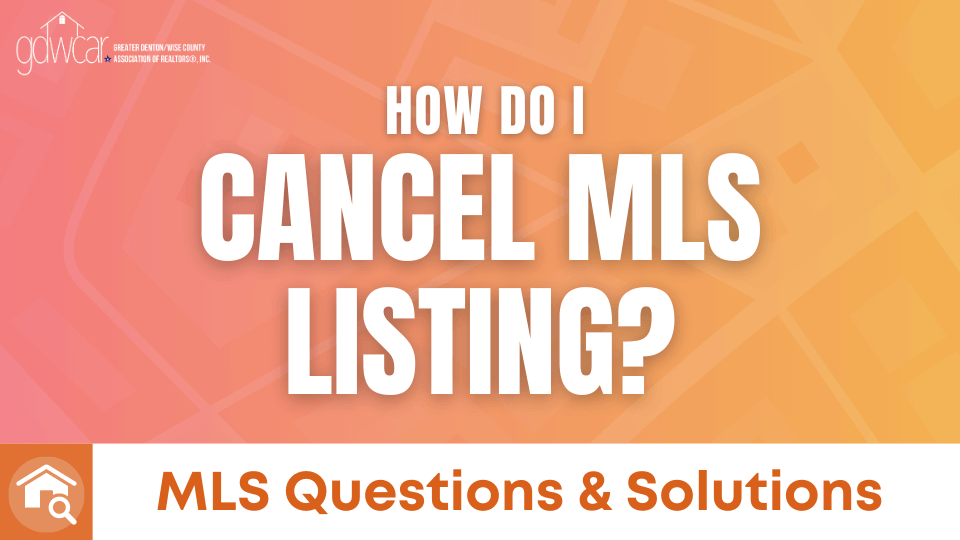 I'm trying to cancel MLS listing, but I can't find the option anywhere. Where do I go? Should I place it on HOLD?
Never use HOLD status in lieu of Cancelled. If someone wants to relist this property a month later anticipating that it was cancelled for a month, this will pull over the CDOM falling back on you for not properly terminating the listing.
How To Cancel A Listing
Only brokers/MLS Staff have the capability to cancel listings. Remember the broker owns the listing and needs to know when it is being cancelled.
Best Practice: You would submit the Termination of Listing form to the broker to cancel.
If the broker allows you to submit your termination directly to the MLS Staff without approval, you would submit the Termination of Listing to MLS staff to cancel.
Click here for Termination of Listing
Need An Assist With MLS?
Check out our
MLS Resources Hub
for helpful tools, support, resources, and more!