We are pleased to announce that the Texas REALTORS® Leadership Program (TRLP) is being offered in partnership with the REALTOR® associations in Region 3: Arlington (ARBOR) Greater Denton/Wise (GDWCAR), Granbury (GAR), Greater Fort Worth (GFWAR), Greater Lewisville (GLAR), Greater Metro West (GMWAR), and Johnson County (JCAR).
The TRLP mission is to cultivate leaders from all segments of the community by educating, developing, and encouraging participants to undertake leadership roles, providing them the means and resources to begin their involvement, and instructing them on how to utilize the assets to effect change and make a difference in their respective professional, personal, and civic areas of interest.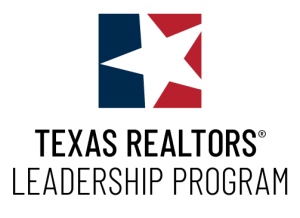 The program is designed to assist members to acquire leadership skills, strengthen their involvement on all levels of the REALTOR® organization, and provide them with a background in several topics of importance to REALTORS® seeking to take the next step in their career and volunteer leadership.
The program consists of eight sessions that will be offered from Fall 2023 through Spring 2024, including an opening overnight retreat. Graduates of TRLP are placed on the fast track for leadership opportunities at their local association and the Texas REALTORS®.
Frequently Asked Questions
Who is eligible to apply?
Any REALTOR® member of Greater Denton/Wise County Association of REALTORS® who is in good standing. Applicants must be full-time and have no less than two years in the business.
What can I expect from the program?
The TRLP program offers participants the opportunity to meet other motivated leaders to share an in-depth educational experience that will challenge, inspire, and equip you to be that future Texas REALTORS® Leader. Participants will attend lectures, hear from guest speakers, utilize group discussions, and perform leadership exercises all while looking at vital issues that affect Texas REALTORS®. You will also build lasting relationships with fellow REALTORS®
If selected, do I have to attend all sessions?
Yes, to graduate from the Leadership Program you much attend all sessions.
What is the selection process?
Following the completion of an application, TRLP participants will be selected by an anonymous committee of participating board and association members. TRLP Selection Committee will select program members from a cross-section of the REALTOR® membership within the participating associations. Due to space limitations not, all eligible applicants are guaranteed acceptance into the program.
Is there a fee for the program?
Yes, the fee for the TRLP program tuition is $500. If selected for the TRLP program, you will be billed $500 tuition which will cover all program costs.
Deadline to apply for the 2023-2034 TRLP program is Friday, August 18th at 5:00pm Applications should be submitted to melissa@arlingtonrealtor.com