Membership Benefits & Resources
Getting the most out of your Greater Denton/Wise County Association of REALTORS® membership starts with understanding your benefits, where to use them, and how often they're available. You are eligible to receive benefits from us locally, through Texas REALTORS®, and through the National Association of REALTORS®.
When you pay your membership dues to GDWCAR you receive:
An experienced and dedicated leadership team who make sure you receive the best value for your membership dollars
A staff that is here to serve you and respects your membership
A fantastic Government Affairs Committee protecting your small business and private property rights locally and beyond
Premier education opportunities that save you money and time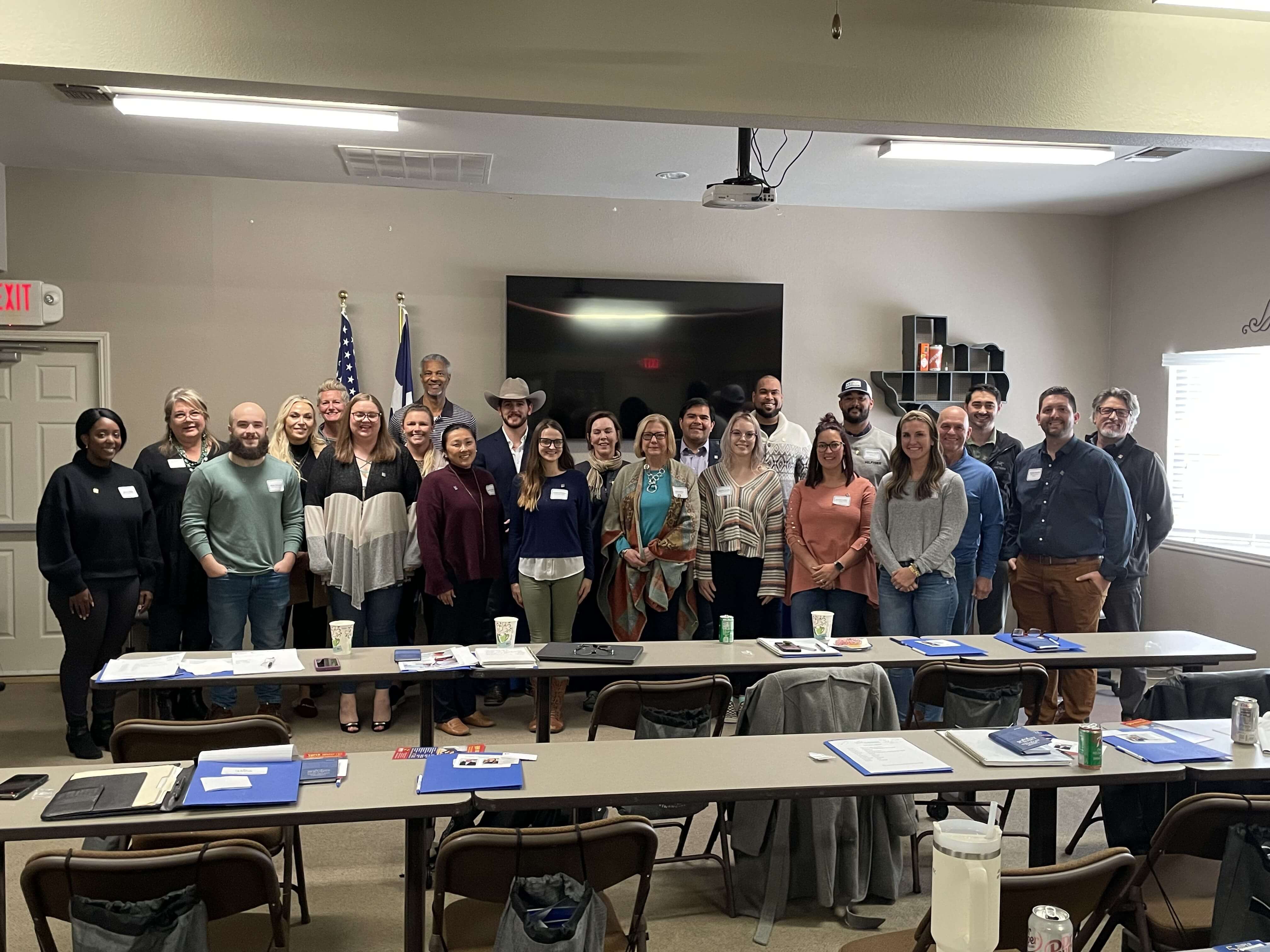 GDWCAR utilizes the NTREIS Regional MLS.
NTREIS is your regional MLS (covering over 50,000 users), uses The Matrix platform to enter the Listing data for the sale of Real Property.
For assistance with tech, NTREIS website, and computer problems
GDWCAR utilizes Supra technology products to aid REALTORS® and Affiliate Partners. Supra's product line includes mobile technology products, electronic keys, and lockboxes that track showings, which enhance security and convenience.
For assistance with equipment and Supra account questions
Training, networking, fundraising, and community outreach events that provide members the opportunity to meet with other members. Our sponsored events connect you with local real estate professionals and community businesses.
For educational and networking opportunities
Conference Room and Education Training Center
Need to hold a meeting, take advantage of a broadcast training, or get customers together for a luncheon?
Book our Executive Conference Center or the larger Education Center and have everything at your disposal.
Financial Planning Consultation
Due to a great relationship with our Affiliate Modern Woodmen, a financial services company, we can offer a free business consultation to GDWCAR members to ensure you start and keep your business on a sound and well planned financial track. Studies show that many businesses start losing their footing with financial mistakes within the first 2 years. Start off prepared to succeed.
A full-service training schedule is available on our calendar at www.gdwcar.com plus we take our training on the road for 5 or more agents in any office.
Call to schedule as needed: 940-387-8212.
Regional, State, and National Stats
We reguarly publish stats as infographics. From monthly regional reports to NAR Pending and Existing-Home Sales, we're your resources for up-to-date stats!
Texas REALTORS®
Legal Hotline
Attorneys on the Texas REALTORS® Legal Hotline (800-873-9155) can help you with all manner of real estate legal information. What they cannot do, however, is give legal advice.
File an Ethical Complaint
Here are links you can use for making an Ethics Complaint:
Professional Standards: Dispute Resolution
Dispute Resolution Systems (DRS) is a general term used to identify means of resolving disputes out of court, such as by mediation or arbitration.
National Association of REALTORS® Benefits

Designed with you in mind, the REALTOR Benefits® Program is your official member benefits resource, bringing you savings and unique offers on products and services just for REALTORS®.
Your Texas REALTORS® dues give you more than discounts. We help you achieve success through advocacy, professionalism, and resources and tools. Legal answers, marketing tools, discounts on products and services, and legislative and political advocacy are only a few examples of what you get as a Texas REALTOR®.