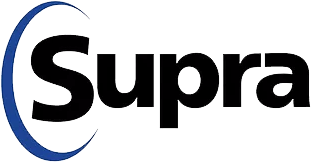 Supra Information & Resources
The  Greater Denton/Wise County Association of REALTORS® utilizes Supra technology products to aid REALTORS® and Affiliate Partners.  Supra's product line includes mobile technology products, electronic keys, and lockboxes that track showings, which enhance security and convenience. Below you will find Supra product descriptions and support resources.
All members needing new KEYS must contact GDWCAR for the initial setup.  New users are required to pay an activation fee to Supra in addition to the service fees. Contact us to enroll at 940-387-8212. 
Click Here to Download the Supra eKEY Brochure
Supra's eKEY® makes it simple for showing agents to access properties and listing agents to track activity at client residences. Automatic updates take place over a cellular network, ensuring that the system is ready to go when you are.
Supra's eKEY® Basic software turns your smartphone into a lockbox key and brings a set of useful tools to your business. With eKEY Basic you can:
Set access hours to listings, change keybox shackle codes, and track keybox inventory
Get real-time data at the door, including a listing photo and current property notes
Quickly and easily show properties using the phone's biometric feature or even the Apple Watch®
Browse SupraWEB on your smartphone
​​Receive real-time showing information when showings start and end
eKEY Professional · Use eKEY Pro to turn your smartphone into a lockbox key and add business capabilities that put a mobile office at your fingertips.
Click Here to Download the Supra eKEY Brochure
More models of smartphones and tablets communicate directly with the iBox BT LE keybox than any other Supra keybox. No additional hardware is required for most phones, including the newest models of iPhone and iPad.
​iBox BT LE is equipped with the same large key container as the iBox BT, that can hold both gate cards and keys. The shackle is​ completely removed from the key box for easy handling when placing the iBox BT LE on a property.
​The iBox BT LE communicates directly with most phones or tablets via infrared (IR), Bluetooth® (BT), and Low-Energy Bluetooth (BT LE) technologies.  Please note that iPhone and iPad devices released before the iPhone 4S require a small adapter to communicate with iBox BT LE keyboxes​​.
If you are a keyholder in good standing with GDWCAR and have an email and/or mobile phone number on file with Supra. You can have an authorization code sent directly to you.