Need Help With zipForm Features & Resources?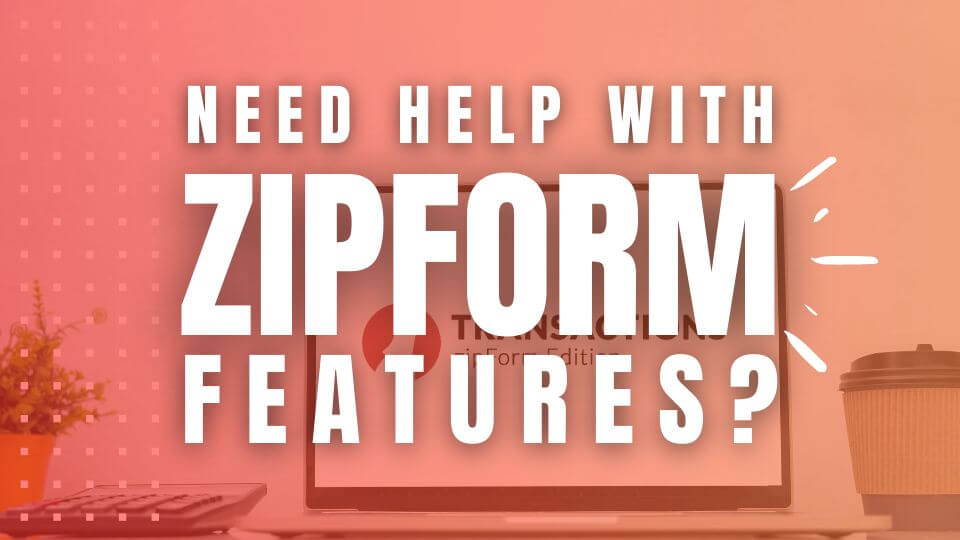 New to zipForm? Feeling lost with how to use more advanced zipForm features? Need a zipForm refresher or a video overview of how to make certain features work for you? Texas REALTORS® is hosting upcoming webinars that can help you get the most of your zipForm member benefit!
Here's a listing of upcoming webinars and resources that Texas REALTORS® will be offering throughout June and August:
Transactions From Start to Finish 
Learn everything you need to know to create a transaction and see it to the finish. This webinar will teach you about:
Creating transactions
Transaction summary info
Creating parties
Adding documents
Setting up an e-sign packet
Adding signing parties
Preparing documents for signing
Send the e-sign packet
The Transactions From Start to Finish webinar will be offered twice:
Advanced ZipForm Features: Templates & Authentisign
This advanced webinar will cover templates and Authentisign. You'll learn about:
Creating a template
Adding documents and forms to the template
Creating a checklist
The Templates and Authentisign webinar will be offered twice:
How to Get Help From a Person
Call 800-383-9805. Members of Texas REALTORS® have 24-hour access to zipForm phone support during the week and from 9 a.m. to 9 p.m. Central time on weekends.
Looking for more Classes?
GDWCAR offers a variety of educational resources from in-person to Zoom classes on topics from MLS Tools to different designations. Check out a listing of our Upcoming Education by clicking here!