What Happens When I Receive a "Untimely Status Change" Courtesy Notice from Data Checker?
Courtesy notices on "Untimely Status Change" are automatically sent via email by Data Checker to notify you to update your listing within 72 hours of the close/lease date. No action is required! It is only a notice.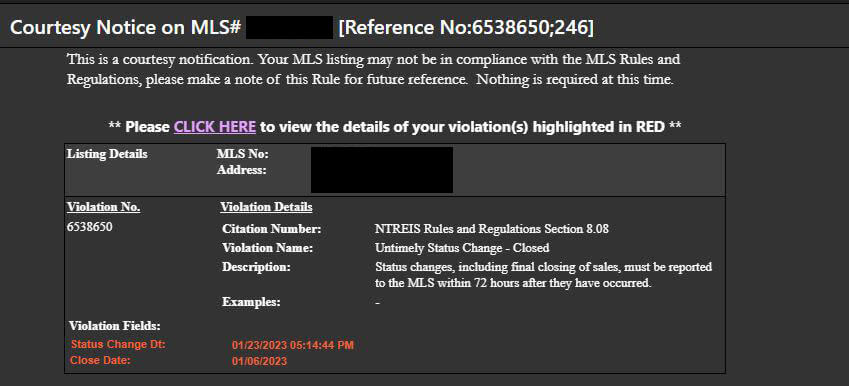 Need An Assist With MLS?
Check out our MLS Resources Hub for helpful tools, support, resources, and more!