Continuing Education Opportunities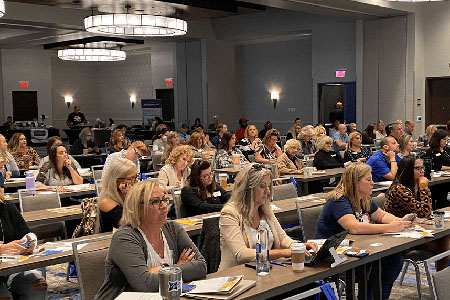 Courses offered by TR meet all the requirements of the Texas Real Estate Commission as well as providing you with a solid understanding of the practices of the real estate and appraisal industries.
Greater Denton/Wise County Association has a partnership with 
Whether you're just getting started or are already a seasoned agent, our real estate courses are proven to help you learn what you need to know so you can excel in your career. Powered by our custom LEAP 2.0 platform, our courses engage you from start to finish and will help you effectively learn and retain vital information for your benefit. There's a reason why over 35,000 choose us as their go-to education resource each month.
REALTOR® University is the National Association of REALTOR'S® Internet-based online education system where real estate professionals can take courses online for continuing education credit, professional development, and designation certification. You can take the courses offered by REALTOR® University in your home, your office, or while traveling--24 hours a day, seven days a week--with just a computer and an Internet connection.
Click here to login to REALTOR® University or access the catalog.
Education FAQs & Resources
GDWCAR Virtual Education Requirements
You can learn more about our virtual education requirements through a video tutorial by clicking here.
​How to find my Continuing Education records?
You can find your education records on the Texas Real Estate Commission's website, https://www.trec.texas.gov by searching by your name or license number.
I took a GRI course, but it is not appearing in my CE. How does it get processed?
GRI classes operate differently than regular CE courses. They are considered "qualifying courses" and require that participants remit their certificate of completion to the commission when they are ready to receive credit for the class.
Participants receive certificates of completion from Texas REALTORS via email and they can send a PDF copy to documents@trec.texas.gov. If you don't have the email you can retrieve their certificate from the link below.
https://www.texasrealestate.com/members/education/my-education/
​What is a Fast Pass and how do I obtain one?
A Fast Pass is a web-based form of identification provided through Texas REALTORS® that can be used at the board office for CE as an alternative to a drivers license. Once set up, the Fast Pass includes your name, photo, NRDS ID, and TREC license number that you can easily access online through your Texas REALTORS® profile. Here's how to set it up:​