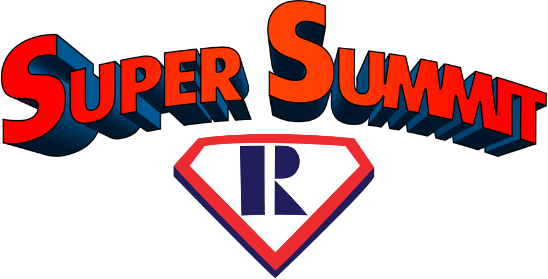 "Building Super REALTORS®"
Whether you're a Texas licensed agent needing CE* or you're just looking for a unique learning experience, Super Summit is just that! Boost your career, build your knowledge, and raise your skillset to the next level. Learn best practices, latest tools, and industry trends that will keep you ahead of the curve.
*Attendees requesting CE will require photo ID or Texas REALTORS® Fast Pass.
"Building Super REALTORS®"
Super Summit is back in-person at Embassy Suites in Denton! Join us for a full day of speakers, sponsor giveaways, and industry information. Meant to inspire the license holder to better themselves and their business, which ultimately improves how they handle clients and heightens the quality of the real estate industry. This training addresses barriers to success, and how previous conditioning and habits limit what we see as possible.
Register now to save your seat and be eligible for sponsor giveaways.
Embassy Suites by Hilton Denton Convention Center
3100 Town Center Tr,
Denton, TX 76201
Tuesday, September 20th, 2022
9:00am - 2:00pm
Meet the Super Speakers ready to help you discover your super powers!
Mental Toughness and Emotional Intelligence Expert
Eric Rittmeyer is a former US Marine and an expert in the fields of mental toughness and emotional intelligence. He's been a professional speaker for the past 15 years, and is a regular guest on all of the major television outlets. Eric's also the author of the book "The Emotional Marine – 68 Mental Toughness and Emotional Intelligence Secrets To Make Anyone Instantly Like You". He speaks to audiences all over the country, teaching executives and sales professionals how to overcome the limits brought on by fear and emotions, and replace them with clear, concise critical thinking that gets results.
In addition, I really hope he tells you how he landed a role in the new HBO series titled "We Own This City" that launched on April 25th and was filmed in Baltimore.
Special Agent Robert Smith
FBI SA Smith is currently assigned to the Dallas Division where he investigates computer intrusions, cybercrimes and complex financial crimes. He has served the FBI for 19 years in multiple roles including case manager, forensic examiner, Supervisory Special Agent and Unit Chief at FBI Headquarters. During his tenure with the FBI, SA Smith oversaw key investigative programs targeting malware operators, botnets, and transnational cyber-criminal enterprises. While at FBI Headquarters, SA Smith led a major private sector outreach initiative and the FBI Cyber Division's training and liaison initiative for international law enforcement investigators.
Small Business Owner, Realtor, and Public Speaker in Austin, Texas
Socar Chatmon-Thomas is a REALTOR, R.E. Broker, and Auctioneer. As the Broker/Owner of Elegant Estates Realty & Auctions, she actively represents commercial and residential clients in the Austin Metro Area. Beginning her career in the mid-1990's with Coldwell Banker, Socar quickly gained the "top producer" label and ranks in the top 5% of agents nationwide.
Now that you've registered for Super Summit 2022 share it with others.
Below are graphics for you to put on your social media.
Be sure to use the hashtags #SuperSummit2022 and #gdwcar!
Cost of admission is $30 for Members of GDWCAR and $40 for Non-Members.
ON SEPTEMBER 20th, the cost of Admission will increase to $50 for BOTH Members & Non-Members.
For more information on the pricing and to register, click here.
How may I contact GDWCAR with any questions?
For questions about the Super Summit call 940-387-8212.
Super Summit - Building Super REALTORS®
Tuesday, September 20th from 9:00am - 2:00pm at the Embassy Suites Denton!
Provider: Texas REALTORS® #0001 · Course Number: # 43899 · CE: 3 hours
* ON SEPTEMBER 20th, the cost of Admission will increase to $50 for BOTH Members & Non-Members.
"Great conference! Keep doing what you're doing!"
— 2019 Super Summit Attendee
"Great summit! Wonderful speakers provided insight and knowledge that will positively affect my business moving forward!"
— 2019 Super Summit Attendee
"Wonderful speakers! I walked away with tools and a changed mindset! I'm excited to implement the others first mentality in my team structure!"
— 2019 Super Summit Attendee