Posts Tagged 'expired listing'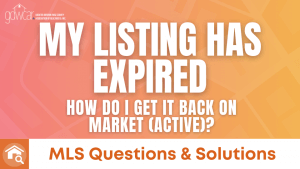 Once expired, you will no longer have access to edit the listing. Note: You can update your listing before it expires, but if you update it ON the day the listing expires, it will still expire.
You have 72 hours to submit the amendment or listing agreement to mls@gdwcar.com to get it updated. After 72 hours, you must relist it with a new MLS#.
Read More